Portalegre Suspended Room Divider
Welcome to Moonwallstickers.com, the Suspended Panels Room Dividers shop with the most amazing designs, choose Portalegre Suspended Room Divider.
H.I.A . High Impact Art is the modular partitioning system for decorating walls, dividing rooms, dressing windows, configuring shops , offices and much, much more. These 3D wall panels are lightweight and work together through an automatic pattern repeat to create large-scale dimensional walls of any size and shape. It´s great for rental spaces and for those that don't have the time to do a permanent installation. Assembly is child's play: the elements are linked together with hooks, so the structures can be dismantled and reconfigured in the wink of an eye. This delicate yet enduring motif has an irresistible presence, and fits particularly well in streamlined settings.
Multifunctional: 15 decorative panel screens can be freely combined.
DIY to make it whatever shapes and length based on your preference.
Simple Elegance: Simple and fashion carving pattern, black is always so classic and fashion. It will makes your room more beautiful and elegant. Also protect your individual privacy.
Easily transform a boring wall into eye-catching wall art
Lightweight and Paintable
Easy to DIY
It makes it easy for everyone to now have stunning dimensional walls.
Multi-Usage: Not only a living room divider, but also perfect for separating & dividing rooms, decorating living room, bedroom, sitting-room, kitchen etc. Also, it protects your individual privacy
Hangs from ceiling to define an area
Connect multiple rows to create a wall
Can be arranged as wall art or a window treatment (not Peel & stick)
Comes with panel connectors to hook together
Panel Dimensions:
Each panel is 11.81 x 11.81 inches | 30 cm x 30 cm each and are 0.19 inches | 5 mm deep
It's waterproof and washable.You may easily paint them.
---
Our Suspended Panels Room Dividers are:

---
HOW TO APPLY:
1 – REQUIREMENTS – DO´S & DON´TS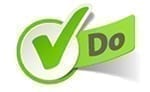 – First of all, clean the surface you wish to cover (make sure the surface is dry before apply the 3D wall panels);
– Furthermore, you can paint it before apply for better finish;
– Certainly, if painted let it dry for several hours;
– Finally, you can paint using a spray ink for plastics (contact your local hardware shop).
---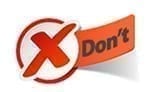 – First of all, do not clean with abrasive materials;
– Furthermore, do not apply on freshly painted surfaces, let them dry for about 3 weeks;
– You can also paint them but before applying them;
– Certainly, don´t apply them if they are not dry;
– Finally, never apply them in dirty surfaces.

---

2 – RECOMMENDED APPLICATION PROCESS
---
Material: Lightweight, slightly flexible PVC substrate
Original color: Black or White / Paintable in any desired color, although painting is not required
Dimension per panel: 30 x 30 cm / 11.81 x 11.81 inches
Thickness: 5 mm / 0.19 inches
Pack covering area: 1.35 m2 / 14.53 sq ft
Contents: Each kit contains 15 panels, 6 hanging rings & 40 connector rings for customized configuration.
Multiple kits can be combined to expand to fit your wall.
Expanded PVC has several of the most desirable advantages such as:
– Can be nailed;
– Pasted;
– Screwed;
– Easy to cut with professional knife;
– Fire retardant;
– Good sound and thermal insulation;
– High moisture resistance;
– Easy handling.
Installation
Hanging one by one to assemble and install through hooks and screws.
The elements are connected using hooks to create any size partition.
Easy to install in just minutes
Furthermore, you may also apply them with:
– Liquid nail glue;
– Adhesive double-sided tape;
– Silicone.
Cleaning recommendations: Do not clean with strong detergents.
---
FAQ
– How can i clean them?
Clean it with a humid soft cloth, do not use abrasive materials.
– May i reuse it?
Due to the nature of the material it is possible to reuse.
– Is it easy to cut?
Yes, you may cut it with a professional knife.
---
Note: Product colors may vary slightly due to your monitor settings.
We will customize the dimension and thickness on request. Tailored cutting service under prior consultation and budget, contact us!