Mid Century Modern 3D Wall Panels
Welcome to Moonwallstickers.com, the 3D Wall Panels shop with the most amazing designs, choose Mid Century Modern 3D Wall Panels.
First of all, the Mid Century Modern 3D Wall Panels finishes are a great way to turn the traditional walls into stunning walls.
The 3D wall panel effects provide a modern look with classic inspirations for the interior walls of any space. Its cozy and comfortable appearance makes it compatible with all styles of decoration, from the modern to the more traditional. The 3D decorative panels create a distinctive aesthetic result for each wall design turning them into prominent points in any space.
Furthermore, the 3D decorative panels are easy to install and have a sophisticated, inviting style and perfect patterns. This type of 3D wall coating can be painted in any color. Each 3D panel also offers a remarkable combination of European and contemporary high-tech craftsmanship, each 3D coating complements the rustic and / or modern décor.
Finally, the 3D Panels are suitable for general room decor, can be used as bed headboards, partitions, TV panels, can be applied to furniture, doors, crown molding, columns or even a whole wall!
Above all, these modular systems symbolize the magical combination of art, design and technology while create timeless walls and certainly will be a topic of conversation.
As a result we suggest the Mid Century Modern 3D Wall Panels as it is a beautiful and amazing wall decoration and consequently a gorgeous choice.
Our 3d wall panels will certainly transform any room of your home or office, quick and mess free with the Mid Century Modern 3D Wall Panels.
---
In this listing you will find the possibility to choose from:
1 Piece: 60 x 60 cm / 23.62 x 23.62 inches

Pack of 4 Pieces: 4 x (60 x 60 cm / 23.62 x 23.62 inches)
---
Our 3D Wall Panels are:

---
HOW TO APPLY:
1 – REQUIREMENTS – DO´S & DON´TS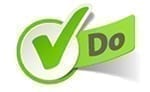 – First of all, clean the surface you wish to cover (make sure the surface is dry before apply the 3D wall panels);
– Furthermore, you can paint it before apply for better finish;
– Certainly, if painted let it dry for several hours;
– Finally, you can paint using a spray ink for plastics (contact your local hardware shop).
---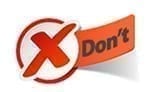 – First of all, do not clean with abrasive materials;
– Furthermore, do not apply on freshly painted surfaces, let them dry for about 3 weeks;
– You can also paint them but before applying them;
– Certainly, don´t apply them if they are not dry;
– Finally, never apply them in dirty surfaces.

---

2 – RECOMMENDED APPLICATION PROCESS
 
---
Material: Lightweight, slightly flexible PVC substrate
Original color: White / Paintable in any desired color, although painting is not required
Dimension per panel: 60 x 60 cm / 23.62 x 23.62 inches
Thickness: 5 mm / 0.19 inches
Pack covering area: 1.44 m2 / 15.50 sq ft
Pack weight: 1.5 Kg.
We also ship: VELCRO® round pieces – XB25 Adhesive Velcro Tape
Expanded PVC has several of the most desirable advantages such as:
– Can be nailed;
– Pasted;
– Screwed;
– Easy to cut with professional knife;
– Fire retardant;
– Good sound and thermal insulation;
– High moisture resistance;
– Easy handling.
Installation
We ship we the items VELCRO® round pieces – XB25 Adhesive Velcro Tape
Furthermore, you may also apply them with:
– Liquid nail glue;
– Adhesive double-sided tape;
– Silicone.
Cleaning recommendations: Do not clean with strong detergents.
---
FAQ
– How can i clean them?
Clean it with a humid soft cloth, do not use abrasive materials.
– May i reuse it?
Due to the nature of the material it is possible to reuse.
– Is it easy to cut?
Yes, you may cut it with a professional knife.
– Do i need to apply glue or paste?
We offer Velcro with your order but you may want to glue them with silicon, liquid nail, etc.
---
Note: Product colors may vary slightly due to your monitor settings.
We will customize the dimension and thickness on request. Tailored cutting service under prior consultation and budget, contact us!
Click for more amazing 3D Wall Panels.