Aveiro Furniture Decor – MALM 2 Drawers
Welcome to Moonwallstickers.com, the Fast Layers, Furniture Overlays shop with the most amazing designs, choose Aveiro Furniture Decor – MALM 2 Drawers.
Finally, you can transform your IKEA® furniture with these easy-to-apply furniture overlays. Everyone will love it and most importantly you will be amazed by the final results!
Furthermore the opportunities to make over your Ikea furniture are absolutely endless because Ikea makes great furniture, sleek and simple, as a result they are the perfect excuse for customizing them and above all make them suit your style.
With our decorative furniture panels you can certainly choose from a lot of different styles and patterns that will consequently provide a nice contrasting finishing touch to your piece.
We make DIY panels that perfectly fits any size, style or model of IKEA® furniture and any other furniture.
The "IKEA®" name, logo and marks are trademarks of Inter-Ikea Systems BV.
As a result we suggest the Aveiro Furniture Decor – MALM 2 Drawers as it is a beautiful and amazing decorative furniture panels and consequently a gorgeous choice.
Our decorative furniture panels will certainly transform any room of your home or office, quick and mess free with the  Aveiro Furniture Decor – MALM 2 Drawers.
---
In this listing you will find the possibility to choose from:
2 DRAWER – MALM
(2 PANELS with 34 x 16 cm | 13.39 x 6.30 inches)
---
Our Fast Layers – Decorative Furniture Panels are:

---
HOW TO APPLY:
1 – REQUIREMENTS – DO´S & DON´TS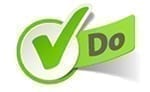 – First of all, clean the surface you wish to cover (make sure the surface is dry before apply the Fast Layers);
– Furthermore, you can paint it before apply for better finish;
– Certainly, if painted let it dry for several hours;
– Finally, you can paint using a spray ink for plastics (contact your local hardware shop).
---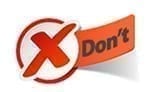 – First of all, do not clean with abrasive materials;
– Furthermore, do not apply on freshly painted surfaces;
– You can also paint them but before applying them;
– Certainly, don´t apply them if they are not dry;
– Finally, never apply them in dirty surfaces.
---
2 – RECOMMENDED APPLICATION PROCESS
---
You can choose:
5mm Foam PVC – Leave your panel pure white or paint it any colour you choose (White, Black or Grey).
or
3mm Metal Composite – Aluminium panels bonded to a lightweight core.
They come in a range of mirror and brushed metallic finishes (Silver Mirror, Gold Mirror or Brushed Silver).
Overlays must be applied with Adhesive double-sided tape.
---
FAQ
– How can i clean them?
Clean it with a humid soft cloth, therefore, do not use abrasive materials.
– May i reuse it?
Due to the nature of the material it is possible to reuse.
– Is it easy to cut?
Yes, you may cut it with a professional knife.
– Do i need to apply glue or paste?
Yes, apply Adhesive double-sided tape.
---
Note: Product colors may vary slightly due to your monitor settings.
We will customize the dimension and thickness on request. Tailored cutting service under prior consultation and budget, contact us!
Click for more amazing Fast Layers.