Gaming Zone 3D Sign
Welcome to Moonwallstickers.com, the shop with the most amazing designs, choose Gaming Zone 3D Sign.
Our 3D Text Wall Decor are a great way to turn traditional walls into fun walls. These three-dimensional wall effects add a modern look with a touch of simplicity to the interior walls of any space. Its warm and comfortable appearance makes it compatible with all decoration styles, from the modern to the most traditional.
---
Our 3D Wall Decor are:

---
HOW TO APPLY:
REQUIREMENTS – DO´S & DON´TS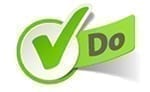 – First of all, clean the surface you wish to cover (make sure the surface is dry before applying the 3D Wall Decor);
– Certainly, if painted let it dry for several hours;
– Finally, you can paint using spray ink for plastics (contact your local hardware shop).
---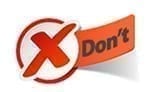 – First of all, do not clean with abrasive materials;
– Furthermore, do not apply on freshly painted surfaces, let them dry for about 3 weeks;
– You can also paint them but before applying them;
– Certainly, don´t apply them if they are not dry;
– Finally, never apply them on dirty surfaces.
---
MATERIAL:
White, Black or Grey PVC
It is a very lightweight so they can be hung up with double-sided adhesive tape or other kinds of glue-like liquid nail for a definitive solution.
DIMENSIONS:
190 x 57 cm | 74.80 x 22.44 inches
The picture may not be an actual representation of the size. Please refer to the above measurements.
THICKNESS:
0.11 inches | 3 mm (only in white or black)
0.19 inches | 5 mm
0.39 inches | 10 mm (only in white)
---
FAQ
– How can I clean them?
Clean it with a humid soft cloth, do not use abrasive materials.
– May I reuse it?
Due to the nature of the material, it is possible to reuse it.
– Is it easy to cut?
Yes, you may cut it with a professional knife.
---
Note: Product colors may vary slightly due to your monitor settings.
We will customize the dimension and thickness of request. Tailored cutting service under prior consultation and budget, contact us!