Summer officially is upon us in a few days, and we're pulling out some of our favourite summer DIY projects from seasons past. From a cool vintage trailer reno to DIY citronella candles, here's a few ideas to kick things off for the season ahead!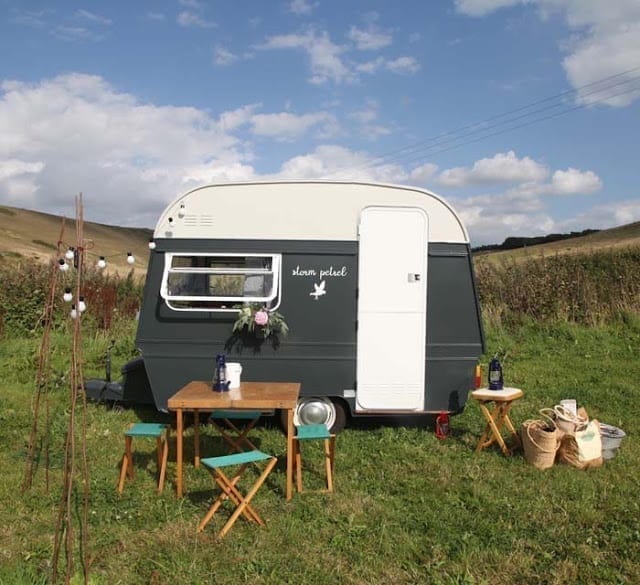 ---
1. A Quaint Vintage Camper Trailer Reno
(Above). If you want to know how to turn anything into a cozy space, look no further than the UK blog, Junkaholique. Artemis Russell and Nao Utsumi, jewellery desginers from the Isle of Wight.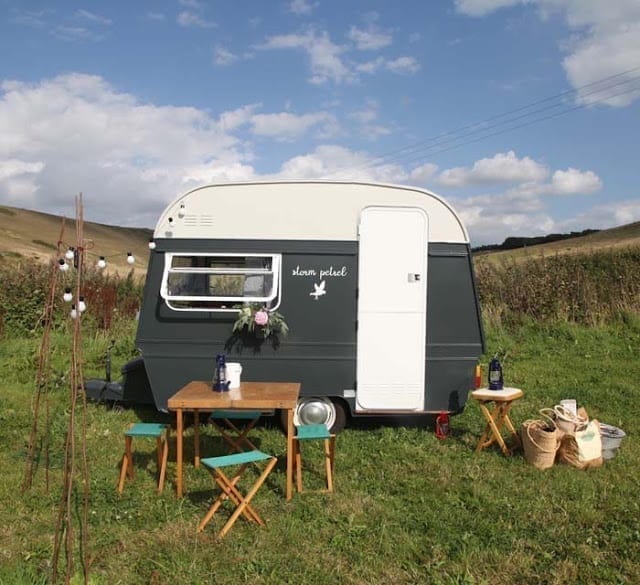 ---
2. DIY Camp Mug Candle
a fun summer Campfire-Scented Camp Mug Candle DIY we posted a couple years back. A fun project to take with you on your next camping trip.
---
3. DIY Outdoor (Heated!) Shower
Camp in style with this heated outdoor shower project!
---
4. DIY Natural Citronella Candle
Unlike many store bought candles that are citronella scented, this recipe uses natural citronella essential oil.

---
5. DIY | Self-Watering Garden Hose Pot
A Self-Watering Garden Hose Pot, is a clever way to water larger flowers and offers up a unique aesthetic perfect for the backyard or patio.

---
6. Raspberry Coconut Ice Cream Popsicles
In a quest to eliminate the sugar-filled summer favourite, we've come up with a delicious recipe we think you'll love!

---
7. DIY Sunglasses Pouches Using Fabric Markers

Protect your sunglasses this summer with this easy project.
---
8. DIY | Vintage Belt Camera Strap

---

9. DIY | Ceramic & Copper Wind Chimes

---

DIY – Painting a Patterned Floor


Font: poppytalk.com